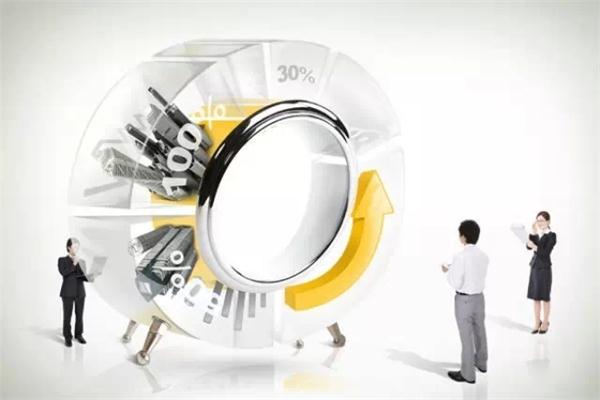 Based on the Customs Statistics of China Fastener Import & Export in February this year, the total import volume is 16,320,521 kg, whose total value reaches to 176,538,115 USD. Compared with the same period in last year, the total volume and total value decrease 19.7% and 17.8% respectively. In February 2014, the total import volume was 20,322,519 kg and the total value was 214,883,375 USD.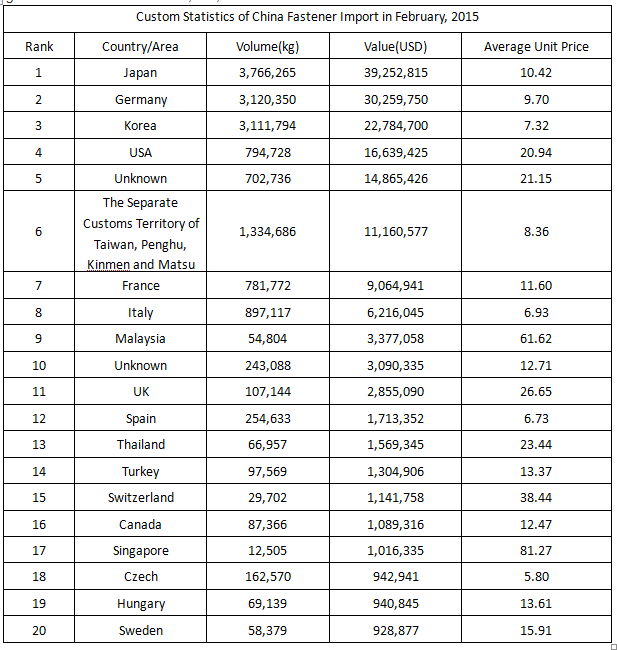 The total export volume in February 2015 is 224,562,519 kg, 109% increased on the basis of that of last year. The total value reaches to 400,316,961 USD, increased 97%, compared with that of last year.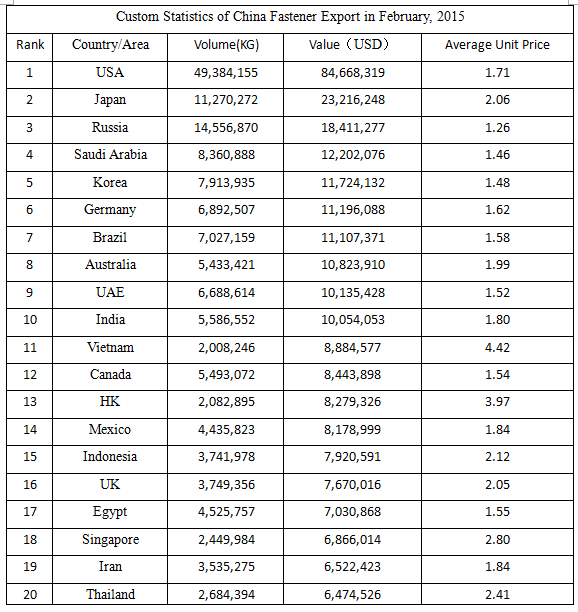 It is easy to recognized that the total volume and value of export in February is higher than that of import in the same month. And the Additional Value of China Fasteners are much lower than that of overseas, while gap between the domestic and the abroad is widening.