INDEPENDENCE, OHIO – At an awards ceremony held during the 2015 Annual Meeting of the Industrial Fasteners Institute (IFI) in Ojai, California, the IFI Soaring Eagle Service Award was presented to J. Porter McLean of ATF, Inc.; and the IFI Soaring Eagle Technology Award was presented, via telecom, to Salim Brahimi of IBECA Technologies Corp., who was not able to be in attendance as he was representing both the IFI and Canada at ISO meetings in Europe.
The IFI Soaring Eagle Service Award recognizes individuals who have contributed outstanding time and effort in the leadership of the Industrial Fasteners Institute and/or contributed to the health and well-being of the entire industrial fastener industry.
The 2015 Soaring Eagle Service Award recipient is J. Porter McLean of ATF, Inc. Mr. McLean has a B.S. in Engineering from the University of Kentucky and served in the US Navy as an officer for three years. Porter has 42 years of experience in the fastener industry, beginning at ITW then moving on to ATF as Chief Engineer. He became Vice President/General Manager before leaving for an opportunity at FPM Commercial Heat Treating. He was also Vice President/General Manager of a start-up venture at MacLean-Fogg Company before rejoining ATF where he became its fourth president in the company's 60 year history.
Porter has also served the Industrial Fasteners Institute in many roles, including Chairman of the Board, Automotive Division Chairman, Engineering Committee Chairman, and IFI represen-tative to the USCAR Fastener Committee.
He has been married to his wife, Linda, for over 47 years. They have two children and four grandchildren.
The IFI Soaring Eagle Technology Award recognizes individuals who have extensive experience in the industrial fastener industry and who have made significant contributions to the technological advancement of the industry. Contributions may be through extensive work on fastener standards committees; the publication of widely acclaimed principles or documents; and/or through the development of fastener-related equipment, products or processes which have been widely acknowledged as advancements in fastener technology.
This year's recipient of the Soaring Eagle Technology Award is Salim Brahimi, President of IBECA Technologies Corp. in Montreal, Quebec, Canada. Mr. Brahimi has been active in the fastener industry for over 25 years. He is a licensed member of the Quebec Order of Professional Engineers and holds both a Master of Materials Engineering degree and a graduate diploma in management from McGill University, where he is completing a doctorate on the topic of fastener hydrogen embrittlement.
Salim serves as Chairman of ASTM Committee F16 on Fasteners and, in 2004, was bestowed the Fred F. Weingruber Award by that committee for "his outstanding contributions to the development of fastener standards, especially in the field of hydrogen embrittlement." Salim authored the first ASTM standard dealing specifically with electrodeposited coatings on fasteners, and served as chairman of an ASTM task group on hydrogen embrittlement. He made a substantial contribution to the direction and adoption of a watershed standard for the prevention of internal hydrogen embrittlement in fasteners.
Salim also serves as head of the Canadian delegation to ISO Committee TC2 on Fasteners, and as vice chair of the Research Council on Structural Connections (RCSC). He is a member of the SAE Fastener Committee and a lead instructor with the Fastener Training Institute (FTI).
Salim is married to Catherine Masden, PhD. and they have two children.
Submit a Nomination
Visit our website at www.indfast.org to submit a nomination for the 2016 Soaring Eagle Awards program.
About IFI
Industrial Fasteners Institute, headquartered in Independence, Ohio, is an Association of the leading North American manufacturers of bolts, nuts, screws, rivets, pins, washers, and a myriad of custom formed parts. Suppliers of materials, machinery, equipment and engineered services, are Associate Members of the Institute. IFI membership currently stands at 72 Company Members and 48 Associate Members.
For over 80 years, IFI's fastener manufacturing member companies have combined their skills and knowledge to advance the technology and application engineering of fasteners and formed parts through planned programs of research and education. Users of fasteners and formed parts in all industries benefit from the continuing design, manufacturing, and application advances made by the Industrial Fasteners Institute membership.
2015 IFI "Soaring Eagle" Service Award Recipient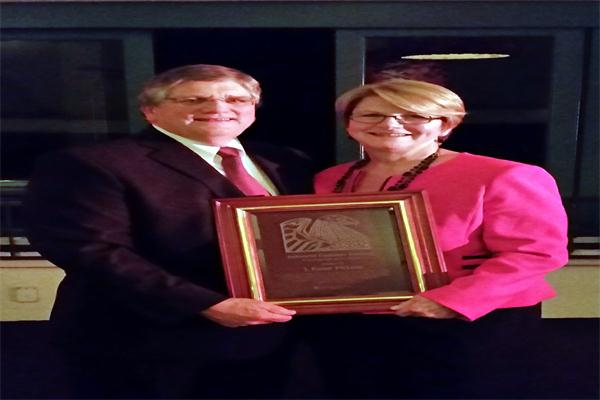 J. Porter McLean with wife, Linda

Service Award

2015 IFI "Soaring Eagle" Technology Award Recipient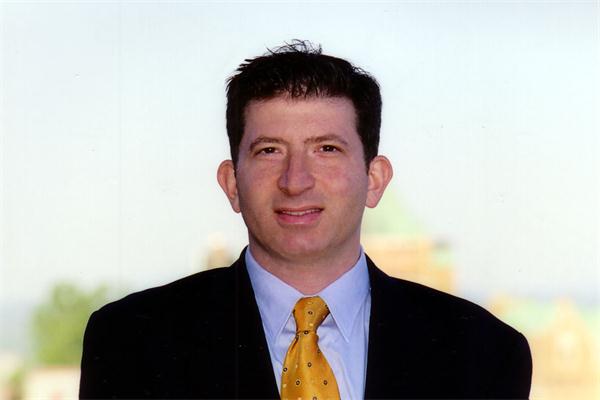 Salim Brahimi
Technology Award