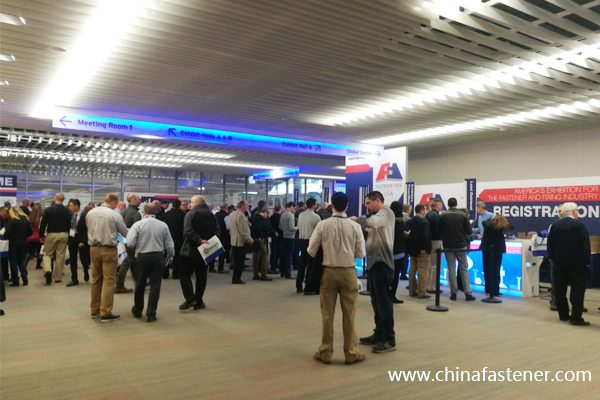 On Apr. 11, "The Future of the Fastener Industry Expert Panel" kicked off Fastener Fair USA 2018 on the morning at 9, sponsored by Earnest Machine at Huntington Convention Center in Cleveland, Ohio., lasting for two days. The Fair was held by organized by Mack Brooks Inc., a subsidiary of the Mack Brooks Exhibition Group. It's the onlyexhibition for the full fastener supply chain in the United States. As the media partner of the Fair, reporter of ChinaFastener Magazine attended the Fair with the latest issue of ChinaFastener Magazine.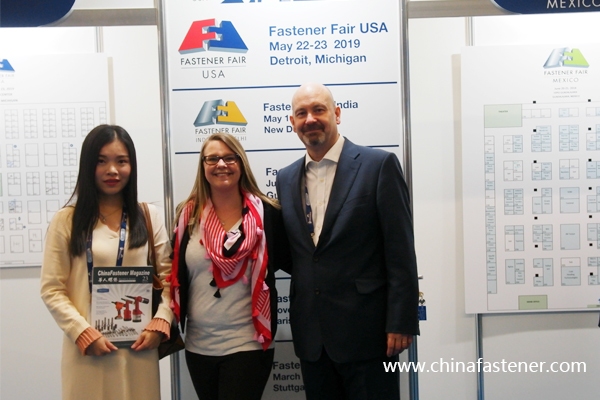 Photo: Reporter of ChinaFastener Magazine with Organizer of the Fair
The show featured over 250 exhibitors from 20 countries looking to connect with manufacturers, distributors, suppliers and end-users in the heart of the Midwest manufacturing region representing a variety of industries like automotive, aerospace, energy, civil engineering, and construction. Over 50 Chinese companies highlighted their best products and service at the Fair, including Hangzhou Lizhan, Brother Holding, Yuyao Xintai, Jiaxing Risen, Beijing Jinzhaobo, Haiyan Guangda, Shanghai Finefix, BSC, Ningbo Henghui, etc. The Fair also featured many well-known international companies, such as Carlo Salvi, Brighton-Best International, Magni, Marposs, Sacma, Nedschroef, Unbrako, ect.
Besides, several educational seminars were held concurrently during the whole Fair by the organizer. All of Fastener Fair USA's educational sessions were led by experts from a variety of backgrounds and will cover topics on maintenance and repair, aerospace applications, growing your distribution business, managing data, fastener basics for newcomers to the industry, marketing, leadership, and more.
Nearly 2,000 registrants were on hand for the first day of Fastener Fair USA. Attendees who have registered comprise of 45% distributors, 32% manufacturers, and 23% suppliers and end users.
Data from US Census Bureau illustrated that in 2017, USA imported 1,141,576,422 US dollar fasteners from China, up 13.57% versus 2016 (1,005,133,580 US dollar) which underlines an increase in the demand of the USA for Chinese fasteners. However, US President Donald Trump announced that US would levy high anti-dumping tariffs on products from China and iron or steel nuts were included. Many Chinese companies are concerned about the situation of US fastener market. Reporter of ChinaFastener.com interviewed some US distributors and companies regarding to the tariffs. Ms. Andrea Piotrowski, quotation specialist of Würth Industry North America said that there would be some influence yet slight. The policy is still on the way so they don't see any influence now. What's more, China will fight back against the anti-dumping measure, thus there will be a balance between China and USA. Chinese suppliers and purchasers can make negociations if the tariffs is settled. A few distributors expressed their anxiety about the question. As distributors, they purchased many kinds of fasteners. Once some of them are on the list of anti-dumping tariffs, they have to reduce the number of products from China or purchase from the other countries.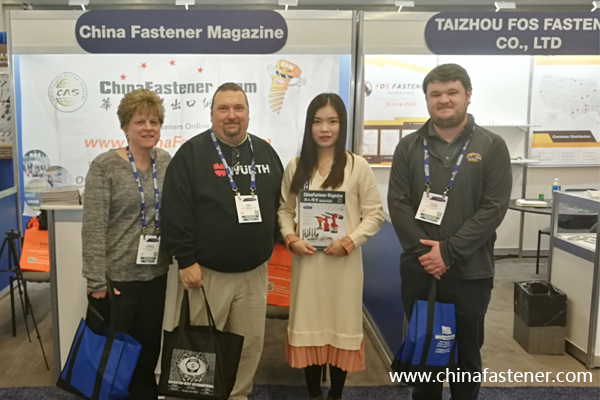 Reporter of ChinaFastener Magazine with Würth Industry North America
The next Fastener Fair USA will be held in Detroit from May 22-23, 2019.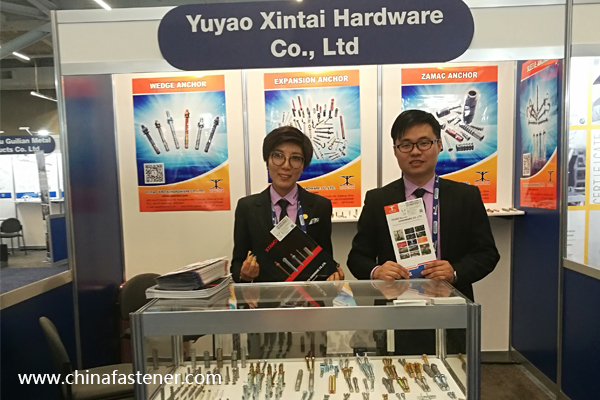 Yuyao Xintai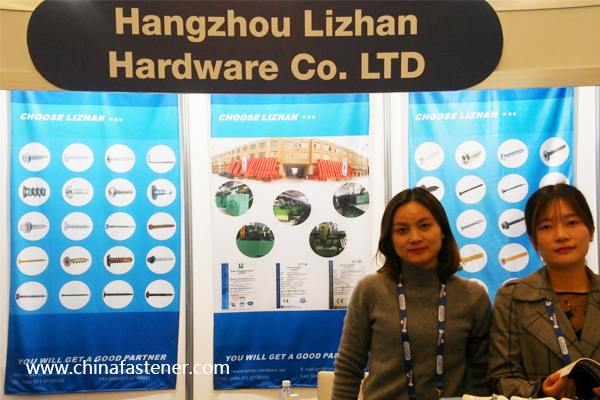 Hangzhou Lizhan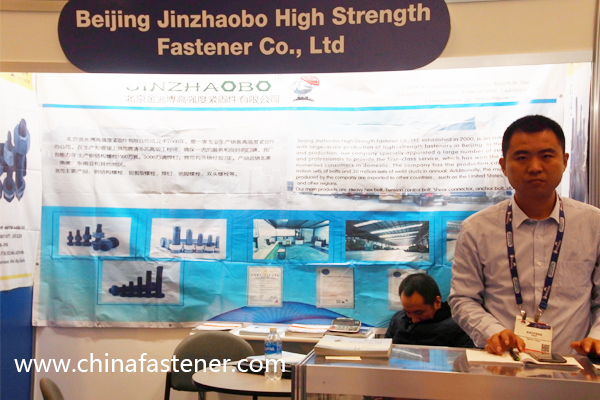 Beijing Jinzhaobo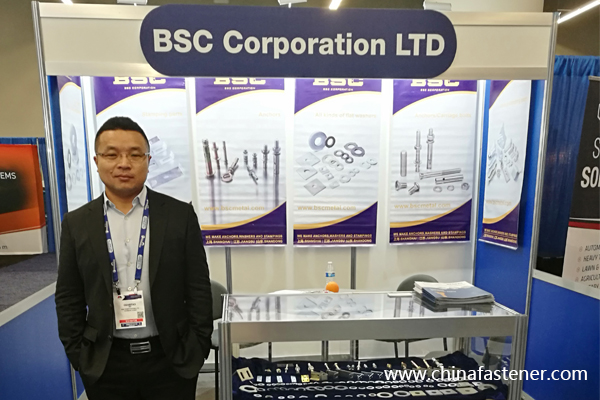 BSC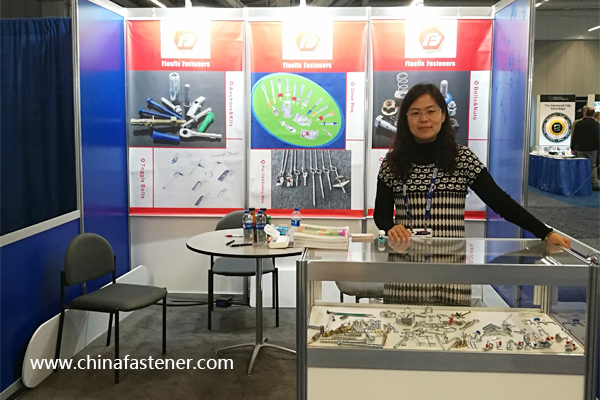 Shanghai FineFix
The 23rd issue of ChinaFastener Magazine will be released in Metalex Malaysia and 2018 Fastener Expo Shanghai. A full report of these exhibitions will be included in 24th issue of ChinaFastener Magazine.
Reporting by Sharon Chen, Editing by Ivan Su