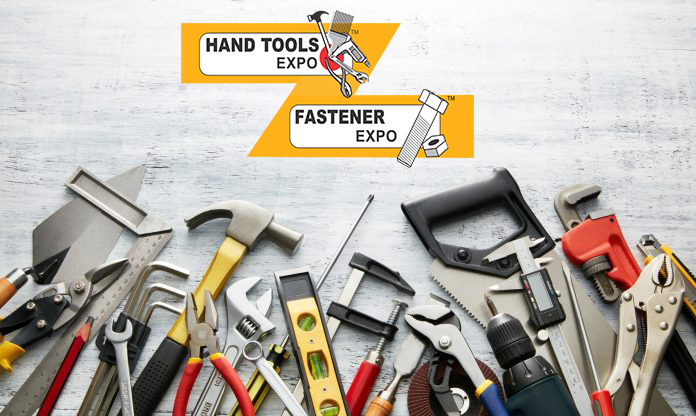 ABOUT HAND TOOLS & FASTENER EXPO 2019
The 18th edition of HAND TOOLS AND FASTENER EXPO 2019, is being hosted by ITEI - The Indian subsidiary of ITE Group PLC (UK) from 20th-22nd September 2019 at Bombay Exhibition Centre, Mumbai, India. It is supported by reputed industry associations including 'Ludhiana Hand Tools Association', 'Fastener Manufacturers Association of India (FMAI)' and the 'World Metal Forum'. HTF 2019 carries forward the theme of 'TOOLS FOR INDUSTRY' from its previous successful edition. It caters the need for quality and high-end Hand Tools, Power Tools, & Fasteners etc. for almost every industry i.e. Automobile, Heavy Engineering, Construction & Infrastructure, Woodworking & Furniture, Gardening & Horticulture, Aviation and many more…. The event will be the confluence of the international & national Hand Tools, Power Tools & Fastener manufacturers, and key personnel from the industries with special focus, Distributors/Retailers, Exporters, Industrial Suppliers etc. Dedicated towards the growth of niche tooling sector, this event is definitely a once a year opportunity for manufacturers, importers, distributors to display their product innovations and technology at one-stop platform and experience rich business opportunities.
MARKET FACTS
Demand for Power Tools is projected to US$ 46.5 Bn by 2025
• Expanding Automotive Aftermarket to Create Demand for Industrial Hand Tools & Power Tools
• Cordless Power Tools to Exhibit Nearly Twofold Growth in India Power Tools Market During 2018-24
• Rivet Gun Market is Estimated to Reach US$ 799.9 Million by the end of Forecast Period 2028
FEW EVENT HIGHLIGHTS
India's largest and only focused event for Hand Tools, Power Tools & Fasteners
• Region's only sourcing point for quality Hand tools, Power Tools & fasteners
• Presence of all major Indian manufacturers, importers & distributors
• Exclusive country pavilions from China & Taiwan
• Thousands of trade visitors from India and neighboring countries including major OEMs | Distributors | Traders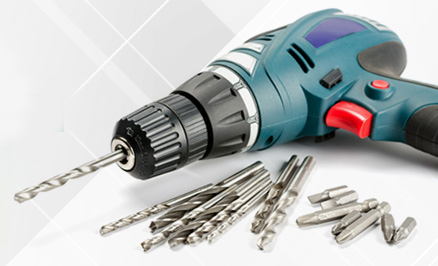 MORE OPPORTUNITES AT HTF 2019
HTF 2019 is planned with other specialized exhibitions to serve as a Biggest Business Carnival for Manufacturing & Fabricating Industries, Like
• CWE - for Advanced Cutting and Welding Equipment & Technology including Laser Technology
• IMEX - for Latest Machine Tools (CNC, Laser, Shot Blasting, Measuring & Testing Equipment and more……)
• UMEX – for Economical Pre-Owned Machinery in the industry
• WOM – for Metal Production, Processing and Metal working Industry
• TECHINDIA - for Engineering and Manufacturing (Pumps, Valves, Compressors and more……..)
The said Biggest Business Carnival will have largest gathering of trade visitors from various segments of Manufacturing & Fabricating industry like Steel | Metal Forming & Metal Working | Sheet Working | OEMs | Automobile |Furniture & Wood-working | Sub-Contracting & Fabricating | Rail Coach Factories | Boilers |Heavy Engineering | EPC | Shipbuilding | more...
Block your dates for this Mega Business Festival scheduled during 20th-22nd September 2019 in Mumbai. For more information on the exhibition, please log on to http://www.iihtexpo.com or call us at +91 97899 94131, +91 96543 93213