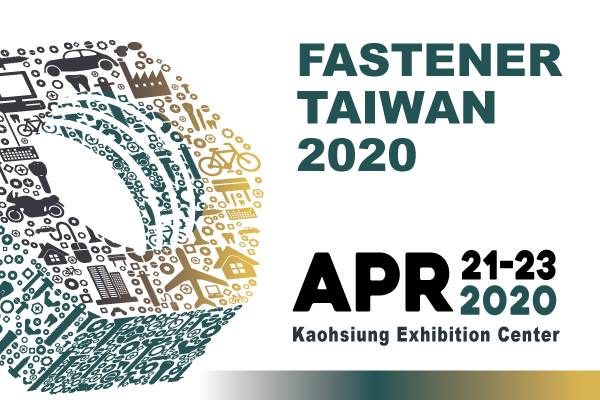 Organized by BOFT, the 6th Taiwan International Fastener Show will be held in Kaohsiung Exhibition Center from April 21 to 23, 2020.
Taiwan International Fastener Show is the third largest fastener show in the world, the second largest in Asia and the only professional B2B fastener industry exhibition in Taiwan, connecting the complete fastener industry supply chain, showcasing the value added and niche products. It is one of the most professional procurement and industrial information exchange platforms in Asia.
Exhibits include: nuts, bolts, screws, fastener manufacturing, tooling machines, fastener tools, meters and instruments, wire and raw materials.
It is estimated that 430 enterprises will participate in this exhibition. 1187 booths will be provided, an increase of 6.9% compared with the previous edition. Well-known exhibitors include: ZYH YIN, CHUN YU, PATTA, CHING CHAN OPTICAL, SHEH FUNG, RAY FU, BEST VIEW, JERN YAO, YESWIN, HOMN REEN, YING MING, BI-MIRTH, UNITECH, TYCOONS, CHITE, LU CHU SHIN YEE, BOLTUN, ANCHOR, SAN SHING, YOUR CHOICE, JAU YEOU, GWO LIAN.
In 2018, there were 33,681 people of visits. In 2020, people of visits are expected to be 35,000.