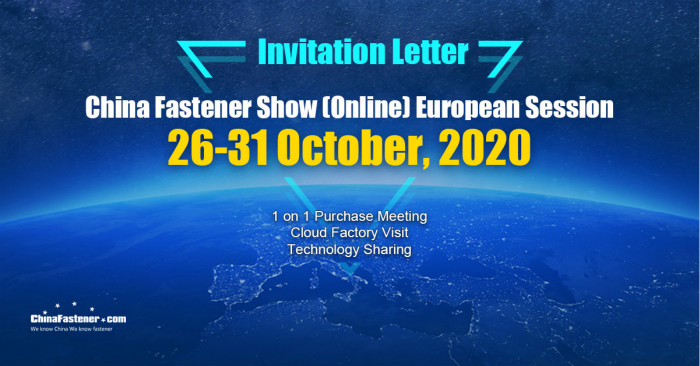 Organized by www.chinafastener.com, China Fastener Show (Online) European Session kicked off on October 26, 2020, opening a new chapter of online show. Aiming to help Chinese suppliers and international buyers build up business, the show gives a full play to the advantages of Internet technology and realizes the function and scene of offline exhibition.
More than 300 exhibitors participate, showcasing their strength of their company and products. Over 3,000 European buyers and 50,000 professional visitors registered.
In particular, the 1 on 1 purchase meeting connects buyers and suppliers efficiently with the help of a professional service team. Buyers are mainly from Europe, such as Germany, the UK, Spain, Italy, etc.
The show will last until 31 October, 2020. Register now to join China Fastener Show (Online) European Session! Website: www.fastenershow.com.