Grand Industries Co., Ltd. was established in 1985. It owns six factories and has more than 20 allied factories. The company mainly export steel made fasteners products to European and America market. Last year the amount of export exceeds USD 11,000,000 and the turnover is expected to steady grow.
Today, we have the honour to invite Mr. Will Wang, Export Manager of Grand Industry, to share his experience.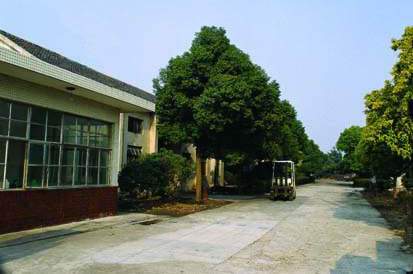 Chinafastener: Mr. Wang, would you please introduce your company briefly?
Mr. Wang: Our company was established in 1985, in the beginning, it's a large state-owned enterprise. With the development of business and transition of system, now the company has completed with privatization and hold shares.
We mainly exported steel made fasteners products to European and America market. Last year the amount of export is USD 11,000,000 or so, it is expected to reach about USD 13,000,000 this year. By 2010, we hope the sales volume will be more than USD 20,000,000.
On one hand, we reinforce export by some products advantage; On the other hand, by cooperation of purchase shares, at present we own production base. Next year, we intend to set up our own warehouse, in order to control products quality and packing well, provide good service for client.
Chinafastener: What is the advantage of your company?
Mr. Wang: Owing to there are so many fastener items, the factory is not in a position to afford all kinds of standard fasteners. As to our company, we have ability to purchase products from different manufacturers to meet customer's demands. I think it's our advantage.
As our customers' request, products that we delivered not only in excellent quality but also enough quantity. Whatever kinds of fasteners customers ordered, we will try our best to afford it. Meanwhile we can produce the non-standard fasteners including nuts and screws, according to customer's needs. If our factory can't produce non-standard fasteners, we'll do our best to look for the suitable suppliers. In that case, we not only satisfy customer's demands but also it proves us trustworthy partner. Naturally, clients are more willing to cooperate with our company.
Chinafastener: The export environment is very rough this year. Do you feel the pressure and how can you make your products outstanding in the fierce market?
Mr. Wang: Because of the rising of steel price, falling of export tax refund, anti-dumping of European Union, appreciation of RMB, it's very difficult for most trade companies in field of fasteners in 2008. We also meet big pressure from cost and exchange rate.
Under this circumstance, I think, firstly, we should consider company's situation, analyze problem and adjust the strategy, reduce the loss to minimum. Secondly, because of the nation's policy, we are in the same starting line, so we need to enhance the product quality and service, adopt the advanced technology and equipment, in order to produce high -tech products. It is benefit for us to participate market competition. If do this way, we enjoy the advantage.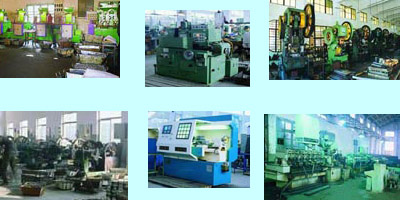 Chinafastener: What do you think is the most important factors during foreign trade? What is your company' advantage in foreign trade?
Mr. Wang: Many factors play important roles in international trade. For our company, I think, the quality of product and after-sale service are extremely important.
We have four advantages:
First, the quality of product and service can be guaranteed.
To fulfill the customer's requirements is the key point to expand market and increase export turnovers. We follow the strategies of winning customers by promoting both quality of products and services. At the same time, we enhance the products' competitiveness by increasing the ratio of the technology content.
Second, we have optimized the structure of export commodity
To improve the competitiveness and increase the added value of our products, optimization of export products is another important requirement of quality-oriented strategy.
Third, enhance the brand strategy
While improving the quality of our product, we should make more and more customers remember our qualified products.
Last, fulfill customers' demands by more efficient and complete service.
Chinafastener: To describe the business philosophy of your company in one sentence, what would you say?
Mr. Wang: Quality first, service first, credit first